Below is some information on front suspension parts used in 1979-2002 crown victorias, grand marquises and lincoln town cars.

Lower Control Arms
Lower Control Arm Fasteners
Lower Control Arm Bumpstops
Lower Control Arm Balljoints

1979 - 1994 Upper Control Arms
1995 - 2002 Upper Control Arms

1979 - 1991 Upper Ball Joints
1992 - 1994 Upper BallJoints
1995 - 2002 Upper Ball Joints
Moog Upper Balljoint Service Bulletin

Steering Knuckles
Front Wheel Bearings
Antilock Brake Sensors and Brake Dust Shields

Front Suspension Springs
Rear Suspension Springs

Front Stabilizer Bars
Rear Stabilizer Bars

Power Steering Gear Boxes
Power Steering Pumps
Power Steering Hoses

Center Links
Pitman Arms
1979-1994 Tie Rods
1995-2002 Tie Rods
Idler Arms
Idler Arm Frame Fasteners

Steering Linkage Part Pictures

Steering Column -> Gear Linkage Part Numbers
Steering Column -> Gear Linkage Part Pictures

Discussion: Installing a 1997-2002 steering gear into a 1979-1996 panther platform vehicle

Q & A: "Big Brake" Upgrade

Removing a Stuck Pitman Arm

Pictures: Field Service Action 00B60 Rear Frame Reinforcement

Pictures: Steering Column Disassembly
Pictures: Steering Column Midshaft Firewall Bearing

Pictures: OEM "Lubed-for-Life" Balljoint and Tierod Dissection

Case Study: Repairing the Frontend of a High Mileage 1997 Crown Victoria Police Interceptor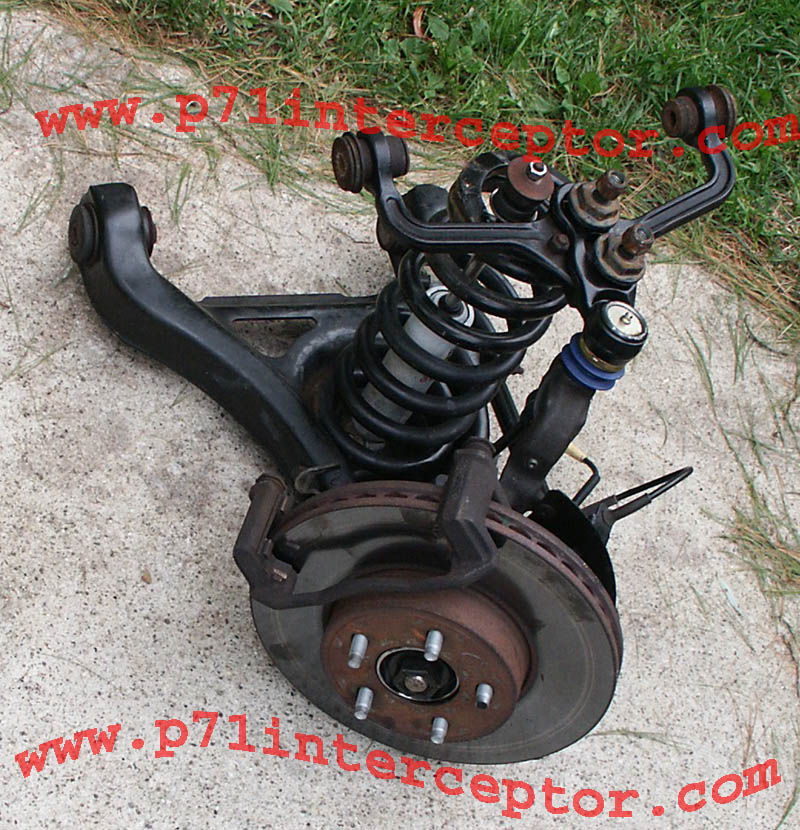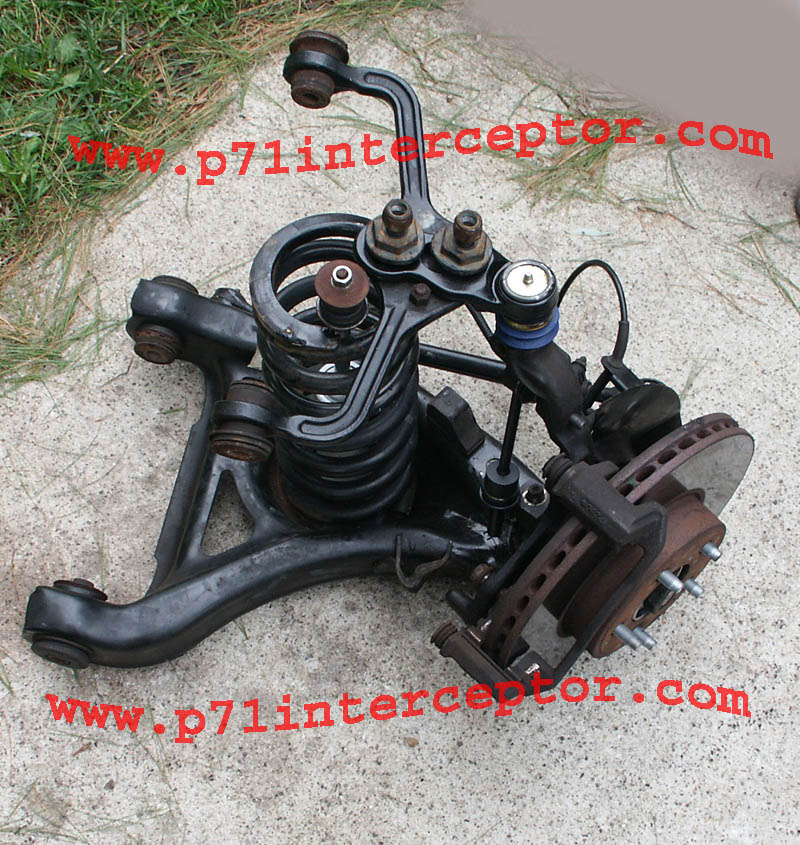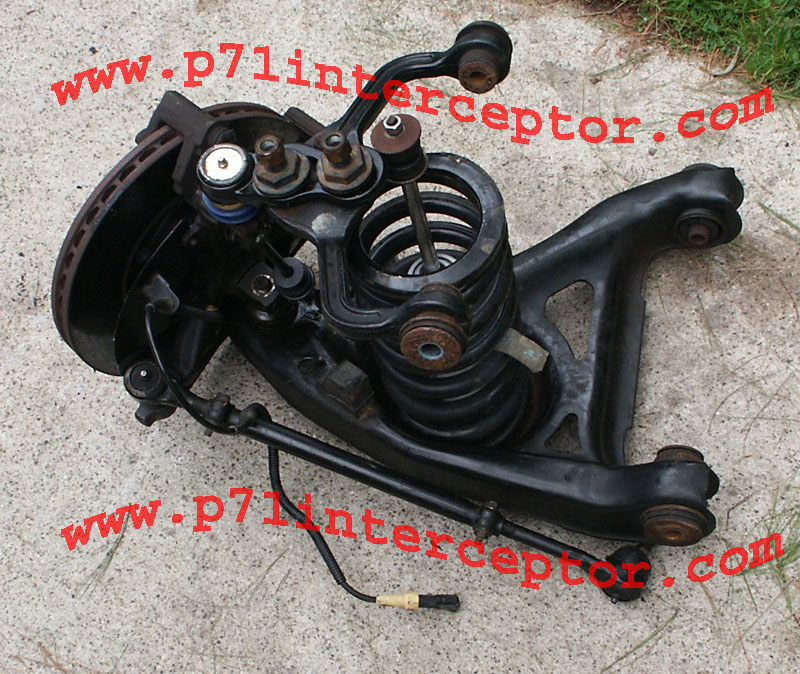 Notes:

The tie rod is mounted in the steering knuckle "upside down" in the pictures above.
The wheeling bearing dust boot is not present
The lower ball joint nut is missing
The swaybar -> steering knuckle nut is not present
The upper ball joint pinch bolt and nut are not present
Grease is not present on the lower control arm steering stop or steering knuckle steering stop

The tie rods and upper ball joint shown above are aftermarket napa chassis parts manufactured by the dana corporation. The blue dust boot is constructed of polyurethane and contains a lubricant pressure relief system.

The lower control arm is from a 1998 police interceptor and utilizes the staked styled bushings manufactured by the lemforder corporation.
The upper control arm is from a 2001 civilian grand marquis with the handling and performance package (HPP)

The empty hole in front of the lower bump stop has not been used in any crown vic manufactured since 1992. In the pre-1992 vehicles, it was where the front stabilizer bar links attached though.
The shock absorber pictured is marketed under the gabriel brand name. The top washer and nut do have some surface rust present on them, but a pneumatic impact wrench was able to seperate the two apart. The shock absorber unit had only been installed for around two summer months prior to being removed. And it had not been in contact with any winter chloride road salts when the pictures were taken.

The brake rotor is from a production 2002 crown victoria lx sport and is 12.4" in diameter. The brake caliper bracket is the later style 1998+ one for the dual piston calipers.
The suspension spring is "NUL" code one from a 1998 police interceptor
The lower control arm is considerably longer than the upper one (SLA suspension). The upper control arm also integrates a strong anti-dive curvature.

Electronic vehicle dynamics simulation software is avaliable in various software products including: Performance Trends Suspension Analyzer and MSC Adams.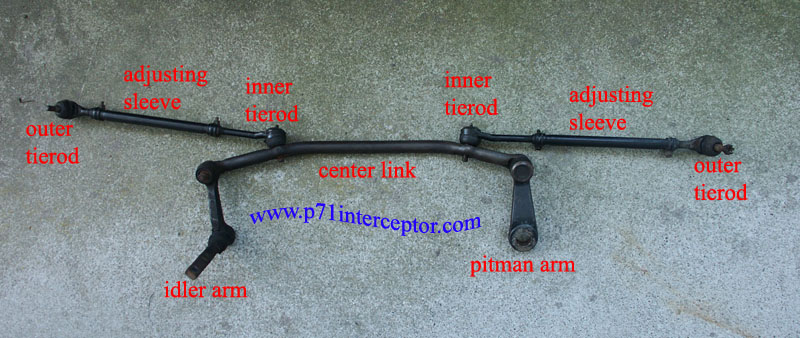 www.p71interceptor.com