Below are some pictures of the F8UZ-7A194-AA transmission oil pan that ford constructed special for the U-Haul Corporation vehicles with 4R70W transmissions.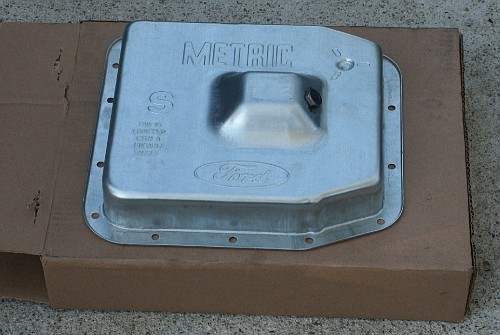 This pan is basically a stock 4R70W transmission pan with a drain plug system installed on it. Unlike other aftermarket offerings, it has a fluid dimple in the middle so that the transmission isn't starved for oil when the car makes hard turns.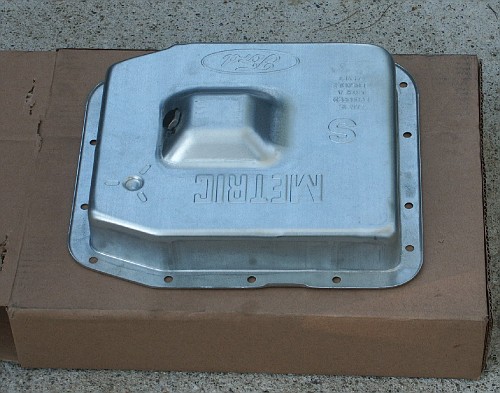 Dropping the oil pan off the transmission can be a messy job with oil spilling everywhere. Having a drain plug makes this job a little neater. It also allows you to quickly change ~5 quarts of transmission fluid without having to remove the pan at all. The goal there is to periodically replenish the additives in the transmission fluid rather than replace all the oil alltogether.

Many professional shops will have a transmission fluid flush machine which changes the transmission fluid via the oil cooler lines. While this does work, it also requires expensive machinery. It also has a tendency to catastrophically fail old worn transmissions when all the old oil is replaced with new oil all at once. Old worn transmissions seem to sometimes need some old worn transmission fluid in them to function properly. If you install all new tranny fluid into an old worn transmission, you might find the tranny shifting really odd or slipping. By contrast, changing just the few quarts of tranny fluid in the pan rarely seems to ever cause problems.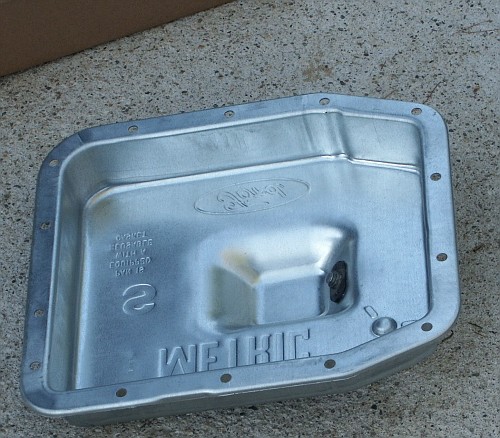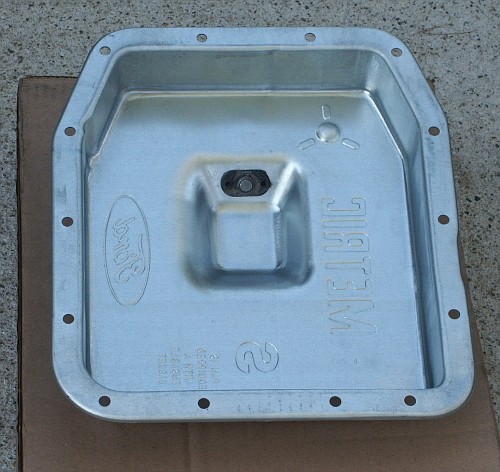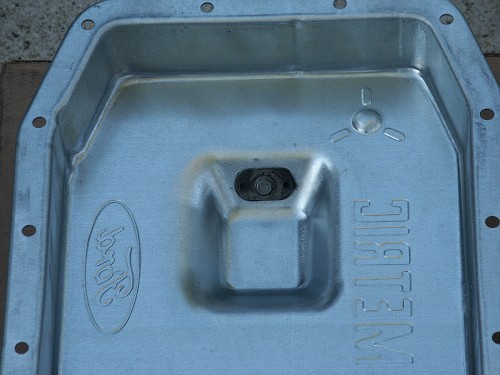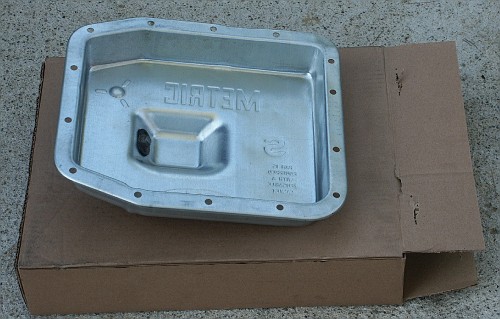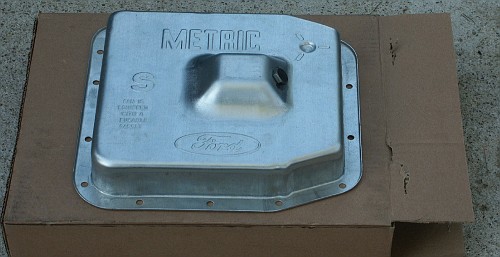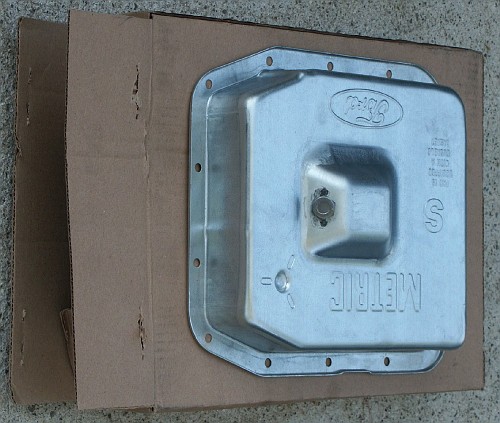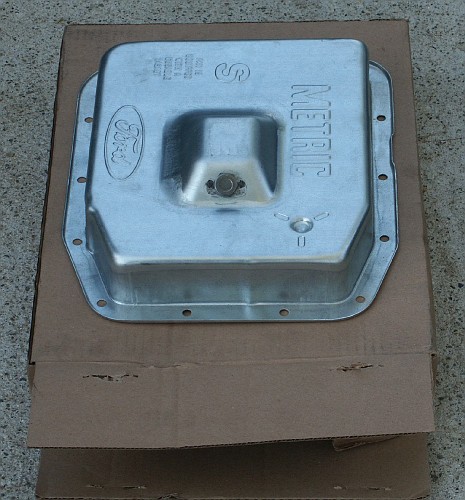 Here's the transmission pan with the drain plug removed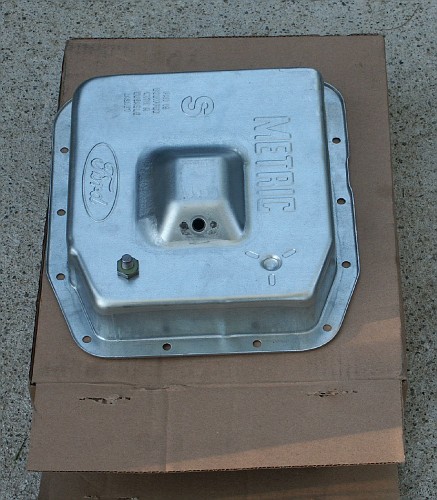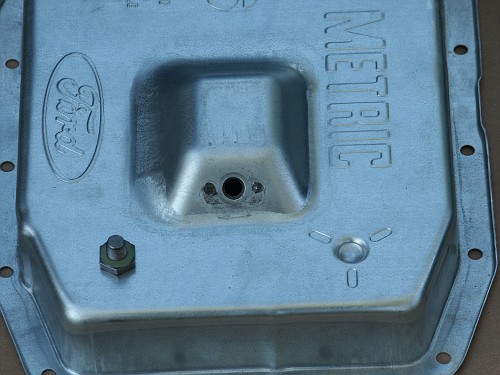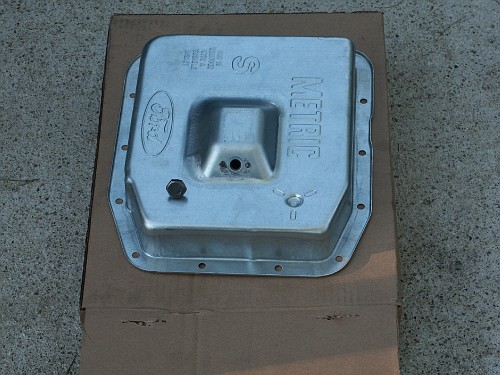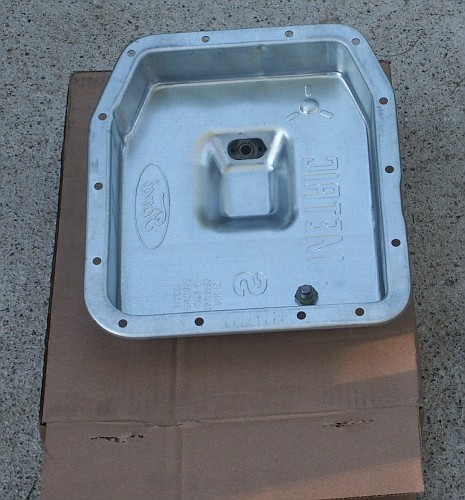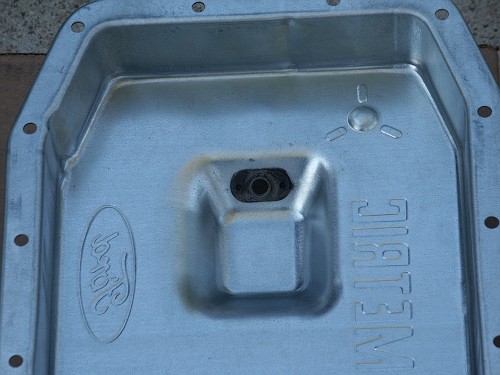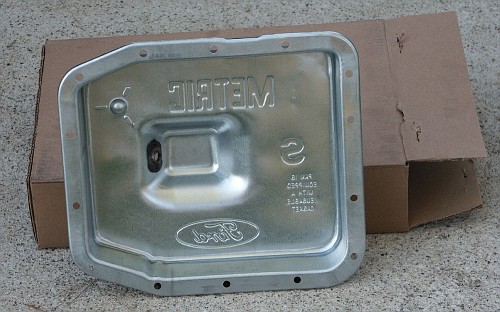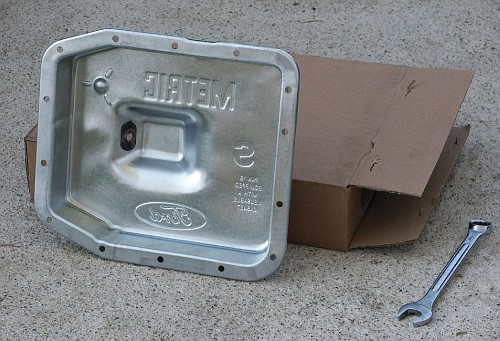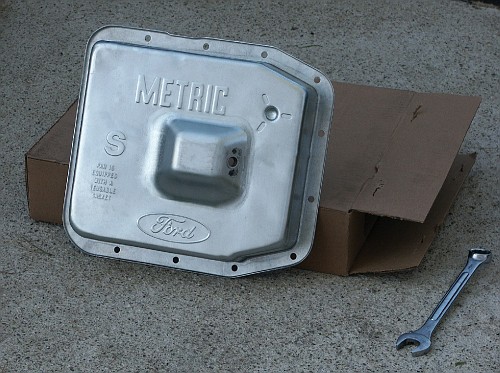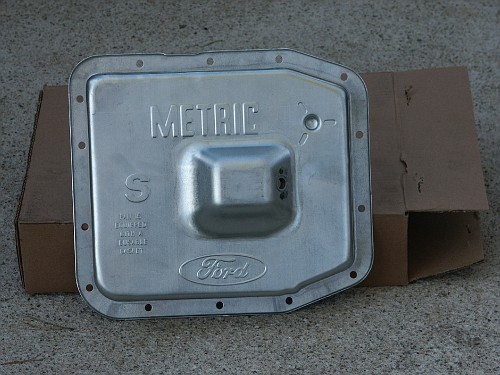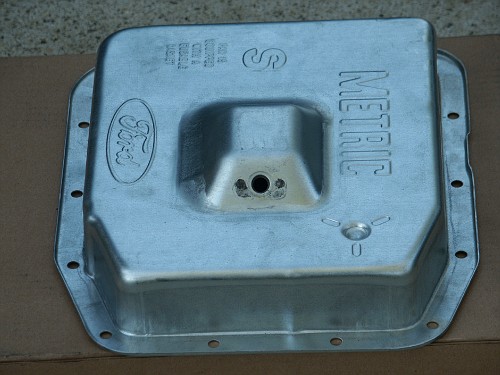 Here is the actual drain plug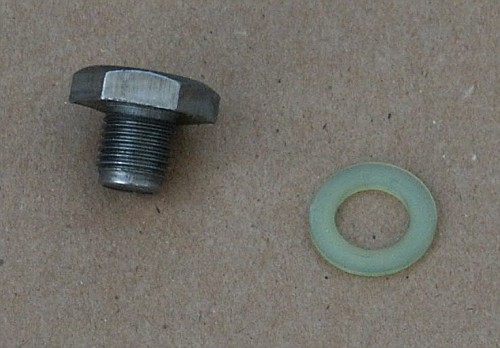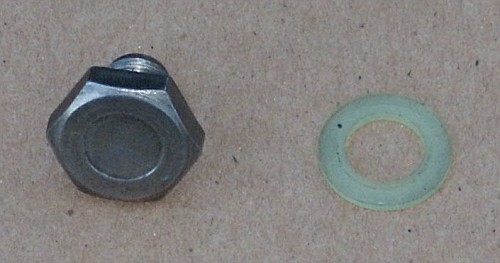 A closeup of the part number on the box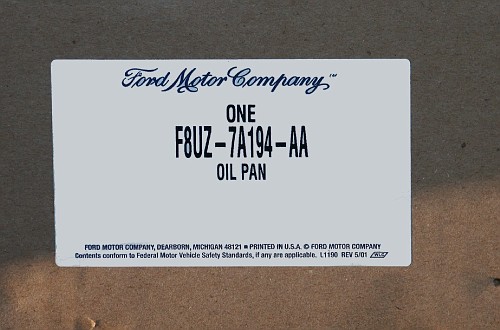 Here's a stock transmission oil pan from a 1997 crown victoria police cruiser next to the uhaul one.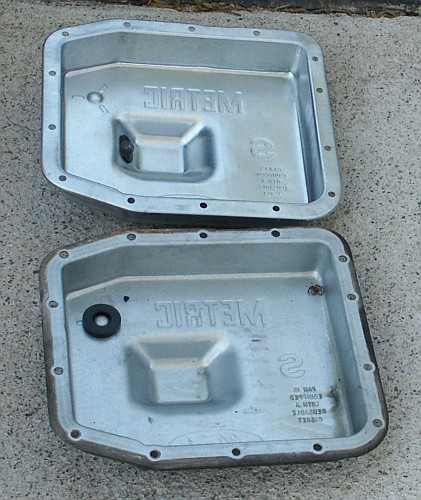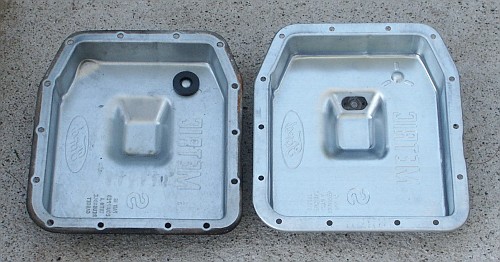 Here's a closeup of the magnet which is going to be transferred to the new oil pan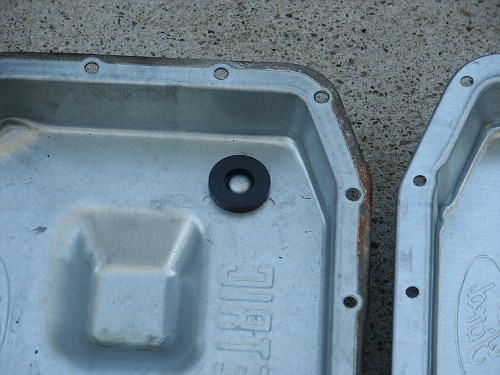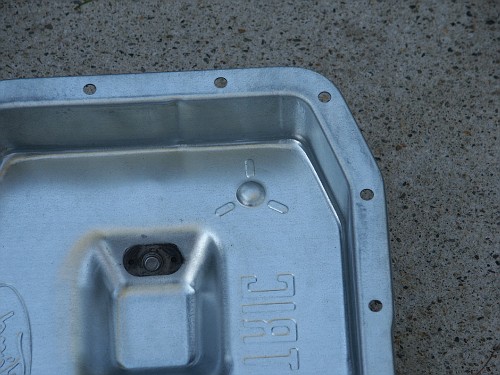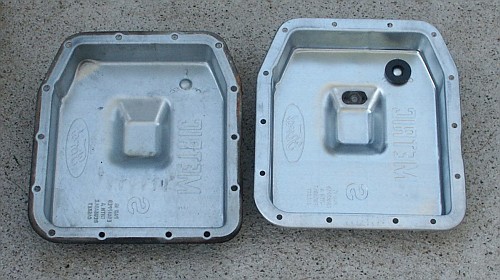 And here's the exterior side of the oil pan. Notice how the oil pan changed to a dark grey color from corrosion?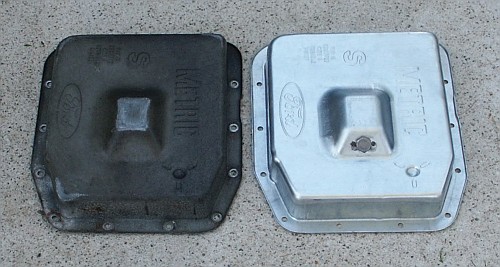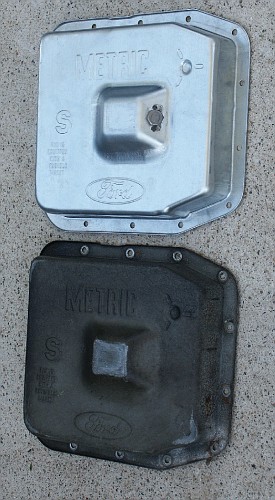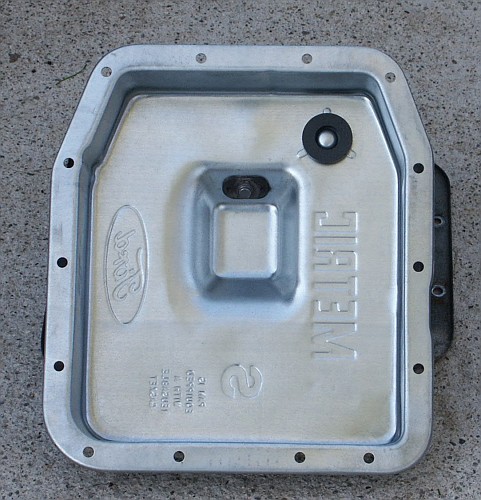 Here's the wrench that was used to remove the drain plug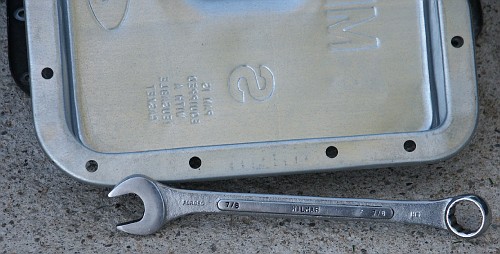 A closeup of the 7/8" wrench